All Coffee
Fabio Bados
Fabio Bados is a seasonal product and currently unavailable. If you'd like to be notified when this coffee is back in stock please submit your email address below.
"*" indicates required fields
Orange Blossom
Peach
Butter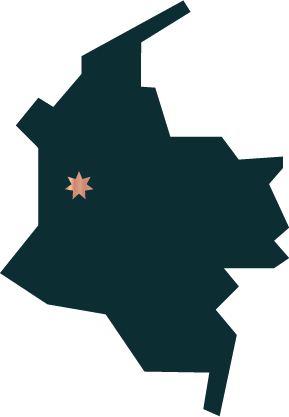 Producers
Fabio Hernán Martínez Bados
Variety
Colombia, Castillo
Fabio Bados is another great coffee brought to us through our friends at La Real Expedición Botánica (LaREB), the same Colombian collective that brought us El Crucero B, Triada and others.
LaREB brings together small producers from various regions throughout Colombia. This coffee comes from the Northern Nariño region, home to some wonderfully fruit-forward and heavy bodied coffees. This particular coffee is processed by the fed-batch washing process, depulped after picking, and the batches are mixed. It undergoes submerged fermentation for up to 3 days and is greenhouse dried for 15 days.
We're really excited about this coffee! It completely jumped off the cupping table for us and made the decision easy. While berry flavors are common in coffee, the dry peach flavors upfront are a refreshing change of pace while the sweetness of orange blossoms and smooth, buttery body are guaranteed to leave you with a smile on your face.
Thanks Fabio! Job well done.