All Coffee
Planadas Decaf
Planadas Decaf is a seasonal product and currently unavailable. If you'd like to be notified when this coffee is back in stock please submit your email address below.
"*" indicates required fields
Milk Chocolate
Elderberry
Red Currant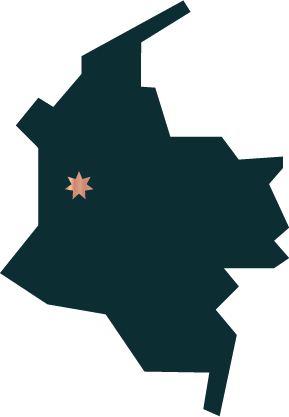 Variety
Castillo, Caturra
Our Planadas Decaf comes from the AGPROSEM association, which is comprised of small farmers and producers of specialty coffee near Montalvo in the Planadas region of Colombia. The association gathers 39 small coffee growers together with an aim to produce higher quality specialty coffee which will yield premiums over the commercial coffee commodity pricing in other parts of the country.
The Planadas region is known for extensive agricultural production – including, but not limited to coffee – making it one of the most important regions of central Colombia. This territory was once inhabited by ancient tribes of indigenous peoples before the Spanish conquest. The more recent history of the region begins in the 1930s, when a Jesuit priest encouraged the migration of some neighboring communities to establish a new town in this rich growing region.